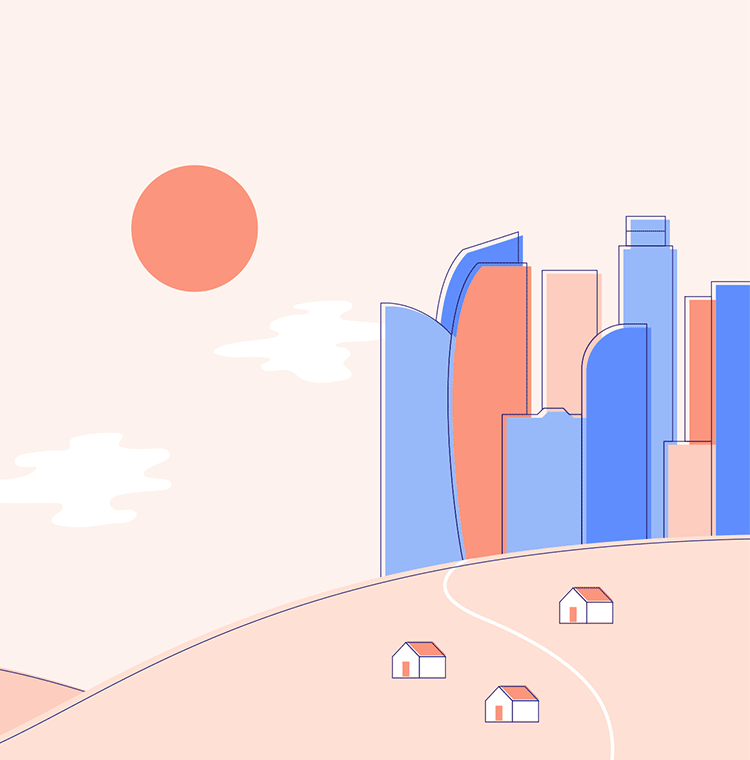 We're about to make some good sh*t happen together…
But first, lemme tell you about my team.
Best Los Angeles Mortgage Broker: Julie Aragon Lending Team
We Combine Technology (For Speed) And Loan Experts (For Smarts)
Julie was a breath of fresh air. She's smart, experienced, easy to communicate with
My hubby and I worked with Julie to purchase our first home and it was awesome
She was able to help us understand the entire process
Julie!!!!!! You are the bomb.com!
Her professional yet enthusiastic demeanor immediately put us at ease
THANK YOU JULIE AND TEAM for everything!
Julie is a ROCKSTAR!!!
CONTACT
CONNECT

"She knocks it out of the park every time"
They're going to tailor the loan program for the specific buyer, which is ultra important. There's no one size fits all over in her shop.
"They are fun to work with"
I have nothing but amazing things to say about Julie and her entire rockstar team of mortgage lenders. They are so fast. They are so efficient.
"Smooth and Seamless"
Of all the amazing qualities from the Aragon Lending team, which includes speed, certainty & transparency, the thing I value most is their honesty.
"Always gets the job done"
It's like the transactions with them are just always happening while you as an agent, can go on and do your thing and not worry. Julie and her team's got it.
"Experts in their field"
The loan process can be something that's very hard to understand, but Julie and her team have figured out a way to make it fun.
"She closes the deal"
If she tells you she can close it, she closes it. Sometimes she even closes it faster, which is even more attractive to my buyers.
And Here's What Clients Say
My hubby and I worked with Julie to purchase our first home and it was awesome! This was a learning process for us, and Julie kept the process simple. She also worked really well with our real estate agent, which is key in the home-buying process. They really came through for us! We feel like we gained a couple of great friends through this process too. Oh! and while we didn't use the VA loan this time around, Julie has a lot of experience working with the VA loan, so if you are military, she's your girl!
JOHANNA M.
I think of her as someone who can make the seemingly impossible happen. A mortgage magician, if you will! She is a very good communicator and always got back to us with lightening speed via text,phone or email. I appreciate her prompt responses. I've worked with her many times and would call her in a heartbeat in the future. This last time she helped us buy down our mortgage rate and helped me get a CPA that could help me with a few documents that I needed.
SUZANNE P.
Julie is an absolute superstar. I went through an insane escrow period with a terrible seller's agent, escrow team, basically a huge mess. Julie was the only competent person and went above and beyond to get the deal done. She is not only AMAZING at her job, but she basically ran the entire show and I couldn't be more thankful for her efforts and expertise. It was my first time buying and she was as helpful and patient as could be. Will definitely be referring her to all of my friends!
ANNIE A.
Want to close more deals with less stress?
We'll help you do it. Book a no-pressure intro call below. 👇
Right. Making good sh*t happen together. Let's talk about that:
I've never been one to waste time, so I won't beat around the bush.
If you're here, you probably already have a preferred lender.
But maybe you're open-minded about the idea of working with a thoughtful, fast, modern lending team who eats, sleeps, and breathes Fannie Mae and Freddie Mac.
And maybe you're wondering something like: 
"Why should I work with Julie and her team over my preferred lender?"
First — let's pump the brakes. 
I love Bey, but I'm not trying to "put a ring on it" right now. If it's a good fit, we'd love to be your preferred lender eventually.
But for now, you can think of this as a "friends with benefits" sitch. 
Give us a try, and let's see how it goes.
Most realtors fall in love with us after one deal, then call their current lender boo and say:
"I'm sorry, boo. But I've found someone new." 
Okay, maybe not those exact words. But you get the idea. 
So what makes Aragon Lending more fun than the other lenders you've worked with?
It comes down to our "Big Ol' Can of Whoop-Ass" Strategy
Okay, you caught me. 
The "Big Ol' Can of Whoop-Ass" Strategy isn't like an official doc at Aragon Lending or anything.
It's just what we do for our clients and realtor partners.
I've always known how to open a can of whoop-ass to make sh*t happen. (My mom used to make me do her returns at Mervyn's if she missed the refund period. She knew I wouldn't leave the store without her money.)
So when I built my team, I only hired people with their own special cans of whoop-ass hidden in their back pockets.
But it's not just our kick-ass team that makes us different from other lenders.
It's also the fact that we've built out an automated process to make every transaction run as smoothly as possible.
That means:
We keep everyone updated throughout the transaction.

Everyone involved is continually updated on what's happening with the transaction. We never "ghost," and nothing slips through the cracks.
Everything happens digitally.

We'll never ask our clients — or you — to touch a sheet of paper. None of that old-school BS here. If it can't be sent via email or text, we ain't touchin' it.
We're thoughtful AF.

We actually send our clients gifts throughout the transaction. Like, for real. We have the bandwidth to go above and beyond to make them feel special so that, when it's time for them to make their next purchase, they know exactly who to talk to (you!).
We solve problems.

Sometimes transactions get messy. Problems come up that need to be solved to keep everything on-track. We solve those problems — quickly — with a can of whoop ass in-hand.
We get sh*t done FAST.

Things move fast in real estate. So we do too. You'll never catch us dragging our feet or missing deadlines. Our clients are fast-movers, and we have to be too if we want to get them into their dream homes.
Head Honcho, Queen Bee, Lending Extraordinaire at Aragon Lending.
I became a loan officer when I was 20 after a friend said "You should become a loan officer." (I've never been one to wait too long to make a decision.)
So I've been doing this for 20 years now. In that time, I've:
Processed nearly $1B in sales volume
Become the go-to lender for dozens of top-producing Realtors
Racked up over 300+ 5-star reviews
Drank (roughly) 1,437 negronis to ease my stress
Bottom line:
This ain't my first rodeo.
I've been processing loans since before I could (legally) drink. And I don't plan on stopping either any time soon.
Oh, I'm also the Co-Founder of Curb Hero
I co-founded Curb Hero in 2019 with an incredibly attractive business partner, who happens to be my husband, Ajay. I'm not just here to help your clients get into their dream homes… I'm here to help you get more open house leads without having to decode sh*tty handwriting on a sign-in sheet. So if you wanna make some good sh*t happen with a lending team who always has your back… Book a call below with yours truly
(My calendar fills up fast, so if you see a spot — grab it before it disappears)
You got questions? I got answers:
"What makes Aragon Lending different from other lenders?"
Here are just a few of the things we do differently than other lenders:
We never let anything fall through the cracks. We're fly like paper, and our Yelp rating is high like planes, but we never go MIA like some other lenders. We always make sure our clients and realtors know exactly what's happening with a transaction… and they love it. (You remember all those testimonials at the top of this page, right?)
We move FAST. If I wanted a job that let me work at a snail's pace, I would have been a librarian. But that ain't my style. I might work in my pajamas, but only because I get more sh*t done when I'm comfortable 🤸🏻‍♀️
We're hella thoughtful. Not only do we keep clients informed at every step of the process, we also send them gifts throughout the transaction! A funny book, moving boxes 📦 — even a free meal delivered straight to their door. And we sign YOUR name on these gifts, so the realtors who partner with us end up looking like Santa Claus* to their clients.
* Figuratively. None of our realtors — that we know of — have reindeer-powered sleighs.
"Are you going to spam my leads?"
Hell no! That ain't how we roll. We treat leads, clients, realtors, and all of our partners with respect.
(Except for the one time I made an underwriter cry. But honestly, he had it coming. Book a call with me if you wanna hear that story.)
So are we gonna do this thing or what?
If you've made it this far, let's consider that maybe — just maybe — you're curious about giving our team a shot.
The next step is to book a short intro call with me below, so we can see if we're a good fit to work together.
This is not a sales call.
And there's no pressure to work together if it's not a fit. But if you're still reading…
Let's talk and see if we can make some good sh*t happen together.