Free mortgage advice and financing tips from the top lending team in Los Angeles.
Helping first time home buyers with financing since 2002.
Mortgage Blog Categories:
Los Angeles
Real Estate
Mortgage Tips
Home Tips
Fun
Let's take a look at millennials' financial history
There's no way around it: you have to build a budget
How much should millennials plan to spend on a home?
What if you fail the 28% rule of thumb test?
What about if you don't have enough for a down payment?
What else should millennial homebuyers know?
Best Apps for Remote Working
Remote Project Management Challenges and Solutions
Training Remote Employees
Best Remote Team Building Activities
What to consider when building an ADU
Financial Advice from Family and Friends is Free
Truth Time
Reality Check Your Dream House
Options for Making Your Dream Home a Reality
Naples Long Beach: A Local's Guide to Fun in the Canals
Naples in Long Beach is a truly special place in Southern California and many life long Angelenos still haven't experienced all that it has to offer. After a few years of living in Naples and a few more living in nearby Belmont Shore, I'm sharing all my recommendations so you can enjoy Naples Island like a local.
Want to start planning your next day in Naples? Skip straight to my picks!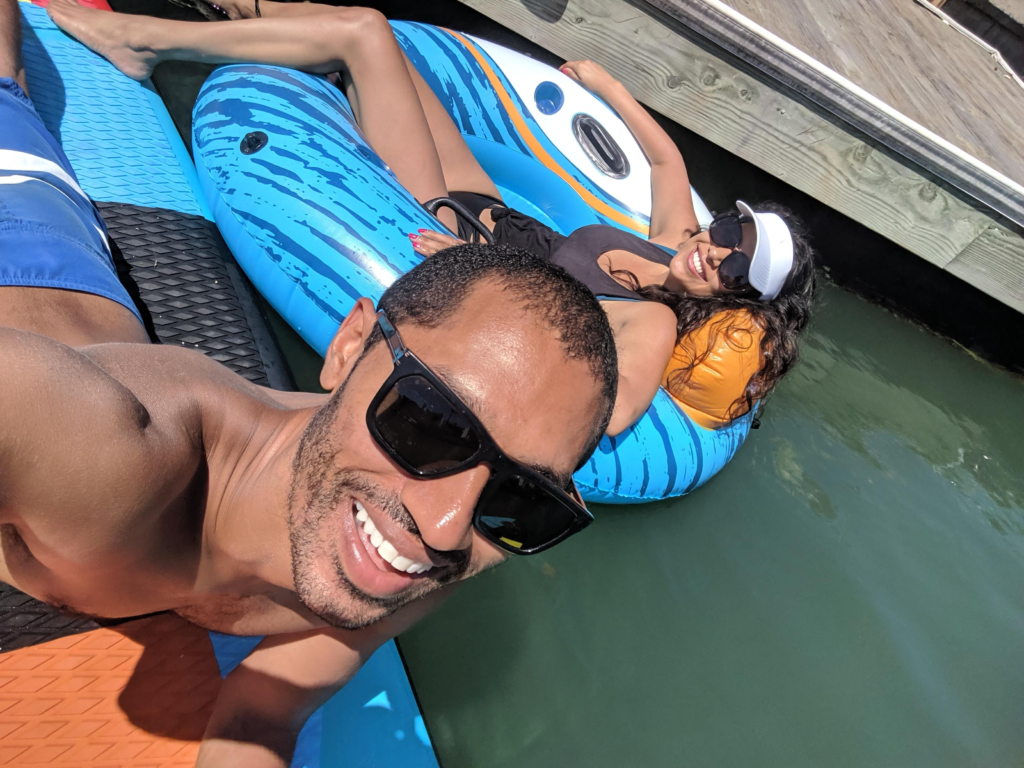 Long Beach is actually an amazing coastal city
This may be a shocker since many people hear "Long Beach" and immediately start dropping verses about the "LBC" from Snoop or Warren G. But trust your girl… the LBC offers a wonderful mix of the diversity that the City of Angels is known for AND the water activities that you'd normally associate with Newport Beach.
Naples Island is the epitome of this. It's a true hidden gem…tucked between Long Beach's Belmont Shore and Seal Beach. Perhaps not hidden for long though because it's natural beauty, swim-safe canals, and relaxed lifestyle make it prime Instagram bait for sun-soaked photo ops.
When I discovered Naples I was living in Belmont Shore. I rented a kayak and paddled through the canals and immediately knew that it was a special place, but never imagined living here.
Fast forward ten years…
I moved to Santa Monica and got married but within a year decided to move to Naples. Why? Well, I knew I wanted to settle down somewhere near the water, but Santa Monica and West LA just weren't for me anymore.
One major plus for Naples vs LA's Westside is the community. It feels like a small town. Everybody's neighborly and gets together for random little events. Pancake breakfast anyone? Oh yeah…it's a thing.
We even have a unique spin on holidays. For example, there's a massive fireworks celebration every 3rd of July…because the 4th is reserved for a neighborhood water gun fight through the canals and around the bay. Amidst flying water balloons and champagne, expect to see water polo matches happening between one side of the canal and another.
Here's a Map of Long Beach's Naples Canals

Fun Stuff To Do
Summer Concerts
Fireworks on the Bay for the 3rd of July
Horny Corner – Beware on 4th of July
Picnic at Naples Plaza

Water access around Naples
Mother's Beach
Public Dock at Mother's Beach
Public Docks at Serrento Dr
"Public" ladder into Naples Canal

Rent a boat
Anchor's Away Duffy Boat Rental
London Duffy Boat Rental
Gondola Getaway

Photo Ops
Pirate Guarding the Canal Entrance
Captain Morgan Statue
The Lifeguard Chair
Gondoliers singing in the canal
Parking for Naples Canal
Mother's Beach
Marina
2nd Street has hit or miss parking

Other stuff
Public Restrooms at Mother's Beach
Naples Fountain
Here's a sneak peek at what you'll see when you wander the Naples Canals in Long Beach
It's not just summer fun either. Naples hosts an annual Christmas Boat Parade where locals deck out their water crafts (boats, kayaks and even stand-up paddleboards) and cruise through the canals as people crowd around and cheer in a block party-like atmosphere. Those seeking even more nightlife can walk a few minutes down 2nd Street from Naples to the Belmont Shore, which draws similarities to Los Angeles' South Bay beach cities further up the coast.
What are my favorite activities in Naples?
Wine walks: I like filling up a glass of wine and going on a stroll along the water. In Naples it is socially acceptable (almost encouraged) so long as you're respectful and raise your glass to air cheers everyone you pass.
Concerts in the Park: Every month in the Summer, there will be live music at the end of the Colonnade in Naples. It's free and you can bring food and drinks. It's a great place to get together and listen to some music as the sun goes down.
Rooftop Brunch at Michael's on Naples: This is probably the most popular restaurant in Naples but their brunch is still still not very well known. It's only on Sundays but hot dang it's good! I recommend the biscuits, duck hash and if you're feelin' saucy get a Bloody Mary but swap out the vodka for Mezcal. Most days, the rooftop is sunny and breezy.
Tubin' and Cruisin': In the summer, my husband will go on his stand-up paddleboard and tow me around in an inner tube. Usually I'll have a drink with me too and we can explore the canals together. Don't try in non Summer months UNLESS you can perch your booty well above the water in that tube. And definitely avoid the 4th of July. Intertubes are prime targets for the water balloon wars (oh yes, it's a thing).
Picnic at the end of Naples Plaza: Just setup a blanket and bring a couple sandwiches and you're set. If you want, go all out and bring folding chairs, some music and some games. The water is just a few steps away so you'll have a great backdrop for your picnic PLUS some cool breezes.
If you want to experience a truly unique take on the Southern California lifestyle come to Naples Island and bring your flippy floppies!